A Curious Case for Commissions
Mar 16, 2020
One of my favorite things to paint are commissions. Being trusted by a client to intuit and create a piece they've never seen is a huge honor and I take the entire process very seriously. When I create a commissioned painting, the client has a say on one thing; the size of the canvas. That's it. The rest of the process is on me. And I accept that responsibility with great honor and joy.

When I create a commissioned paintings I also produce a video about the piece that communicates the meaning and messages that I intuited throughout the process of painting the portrait. For me, this is the icing on the cake for the client to reflect on the portrait that was created for them, the deep and compelling energy of color.

Amy was a client I met through a friend and she was hoping for a colorful piece for her living room wall. We agreed on the size, 24x36 and she surrendered. I worked on the piece over a series of weeks noodling on the colors, the purpose, and the meaning. It was a really wonderful experience for me watching it evolve throughout that time. And the finished piece is one of my favorites; bright, colorful, textured and with great depth.
Amy's feedback on the work was fantastic; she shared this on her Instagram page shortly thereafter.
"I bought my first piece of *real* art ever (and it was a commission), and the experience was just so enthralling. It is SO important to connect with the artist with whom you are making this investment; when Heather walked into my home for the first time, I felt like she was another longtime friend popping by for a glass of wine and to catch up. And knowing the thought and effort behind this piece, I see that she felt similarly! I don't have enough words to express my gratitude to @heathereckartist for bringing this light into my home 💚✨"

It looks lovely in her home.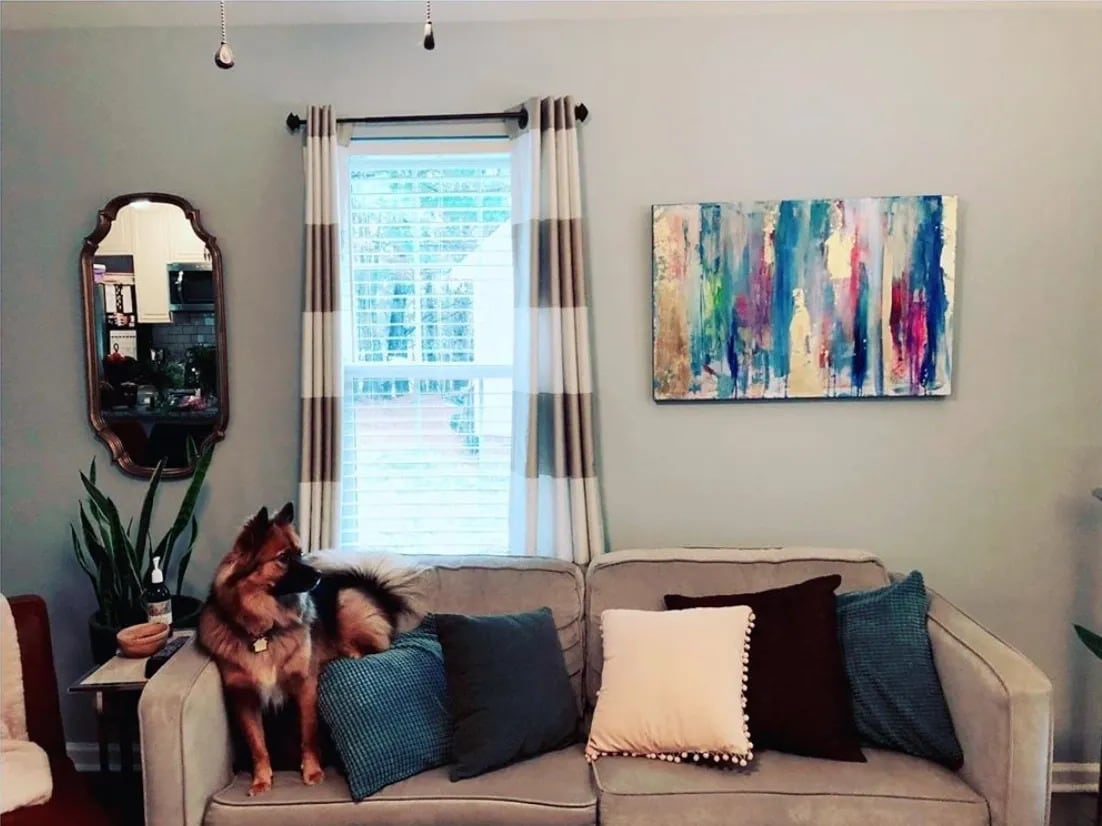 View Amy's Commission Video here.