Art in the Time of COVID-19
Mar 23, 2020
Inspired by the kindness and generosity of celebrities like Josh Gad, authors, and artists sharing their gifts with the world amidst the COVID-19 quarantine, I put on my big girl, paint-covered yoga pants and decided to jump in on the opportunity to share my gifts with, well anyone who wanted to join me! I scheduled a Facebook Live Paint Pouring Tutorial. And it was so much fun!

My 7-year-old son opted to join me at the last minute and thank God - he carried the whole show!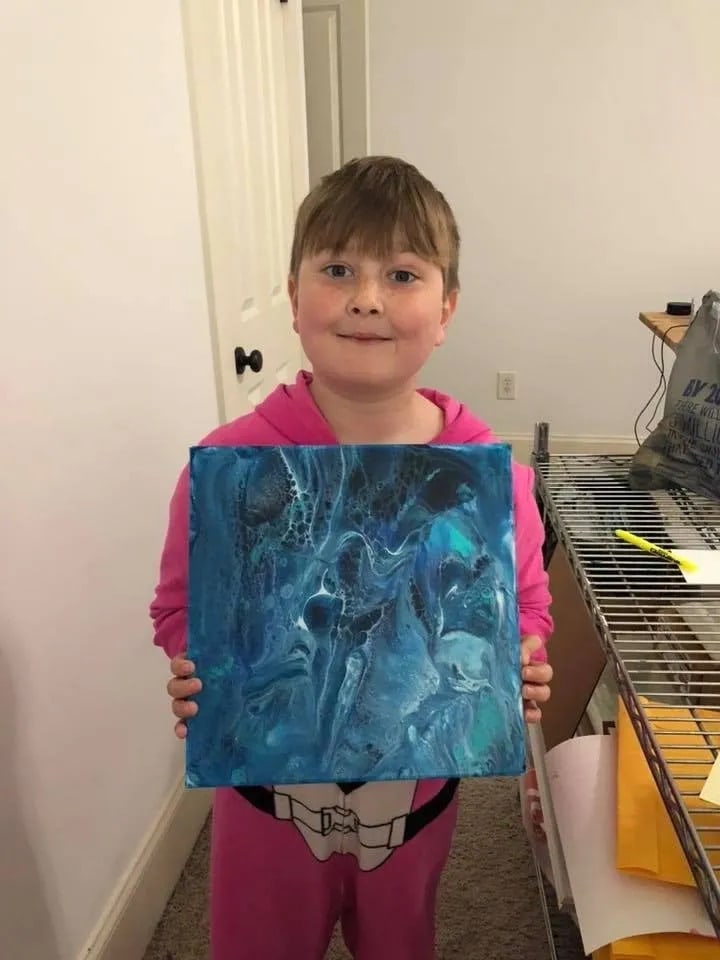 The class lasted only 30 minutes and we painted 3 pieces using the Puddle Pour and the Dirty Pour methods.

As a thank you to the folks who joined us for the class, we raffled off a winning piece and will send it out this week!
This quarantine time is giving all of us, myself included, an opportunity to shift our perspectives on ourselves, the world, our behaviors, patterns, and beliefs.
My friend and teacher shared that it's during this time that we're cocooning. We have an opportunity to become something different when this is all said and done.

While it's inconvenient and scary and absolutely unprecedented, I'm thankful for the time we're sharing at home, learning and getting to do things we otherwise might not have had a chance to do; like film our first LIVE art class and stream it out to anyone who wants to take part. If that isn't an opportunity to come together, I don't know what is. Speaking of Come Together - more on that soon.