Heal My Heart - A Love Story
Feb 14, 2022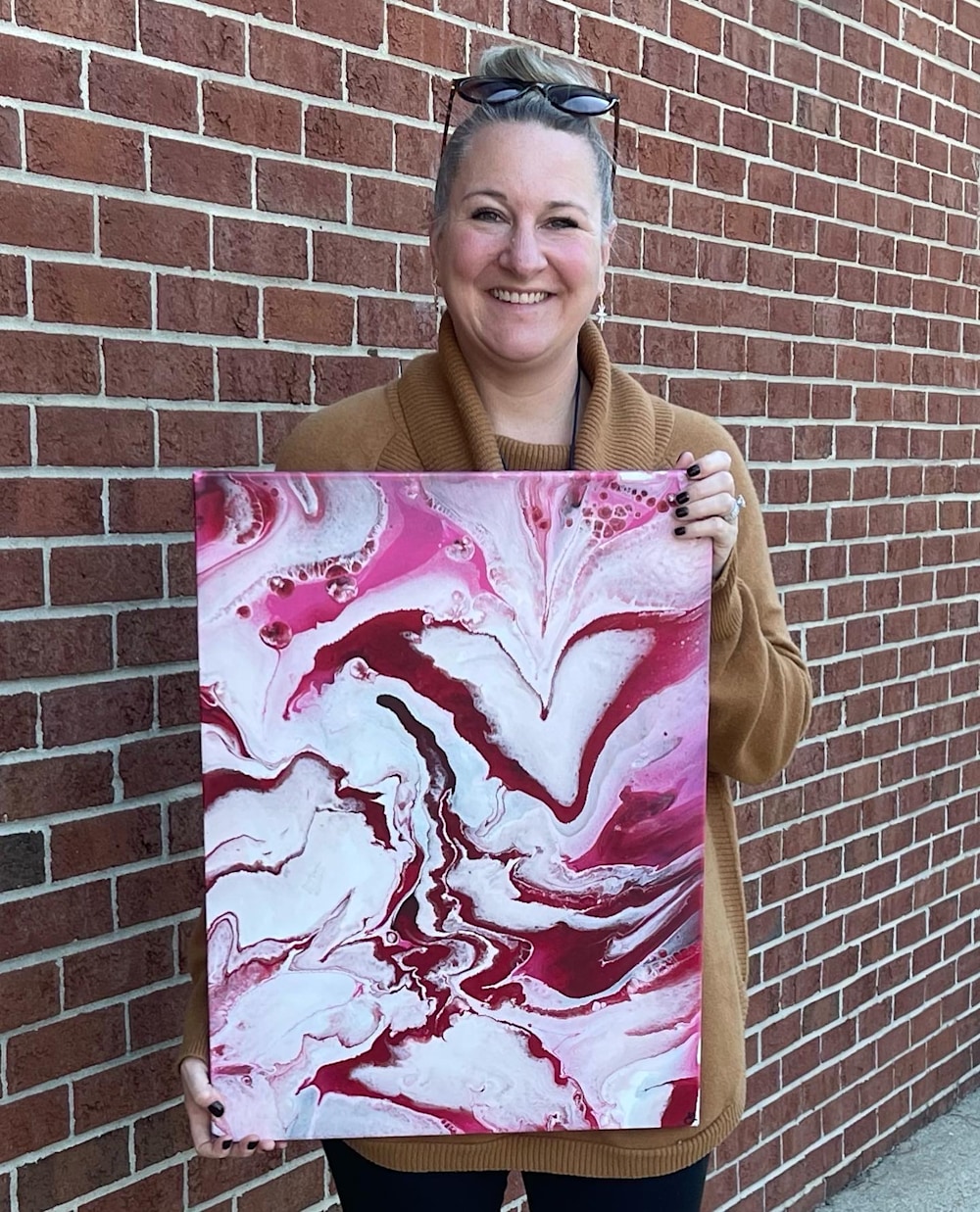 If you're a love story buff like me, you've probably seen the 2000 romantic comedy starring David Duchovny and Minnie Driver. It's your classic boy meets girl story but with a twist. The girl is a recent heart transplant recipient - and SPOILER ALERT (come on, you've had 22 years to see it). The heart was donated from the boy's beloved but now-deceased wife. In the movie, though, aptly named "Return to Me," - the dead wife's heart 'returns' to her husband in the now healthy, heaving bosom of Minnie Driver. And they live happily ever after.
Now on to our story: A few years ago, back in June of 2018, my Dad faced some health and heart issues. This was all happening just a few months after I had begun to make my way back to art. I was feeling my way through creating art and felt like each piece was a conversation with God. Each piece that was created had a special message and meaning meant for the person receiving it and also meant for me. It was cathartic. It was essential, and it was healing.

Friends encouraged me to work my way through that difficult time with the assistance of art. I went into the studio, put on some of my favorite music, and prayed. And then I painted. This began my studio practice - pray and then paint. One of the pieces I painted that day I named "Heal My Heart" and it emerged in vibrant reds, whites, and pink—all colors that support healing, love, the heart, and the spirit. I knew the timing of my Dad's health issues, and the timing of my return to art was synchronistic. I, too, was facing health issues, weary from a day job that wore me out, exhausted from unhealthy patterns, and needing something to change. I found myself at an intersection, and I needed to figure out which way to go.
I carried those paintings back and forth to the hospital during his stay, hoping that the love, prayers, healing intentions, and communion with God would be what would help him heal - and eventually, blessedly, he did.
---
Shortly after returning home from the hospital, Dad returned the paintings to me. They came back to the studio and ministered to my heart until the middle of 2019. Having decided that they needed to find a home of their own with a new heart to heal, I offered them on my website. 'Heal My Heart' found a new owner - Donna, dear friend and collector.
Excited to share this beloved painting, I shipped "Heal My Heart" from North Carolina to Florida - where it proceeded to get needlessly and utterly lost for about two weeks. Trying to keep the faith, I hoped that the painting was doing what it did best - entertaining the heart of another, healing and blessing some stranger until it made its way to Donna. It finally did arrive and when it did - it was needlessly and utterly broken—a damaged heart.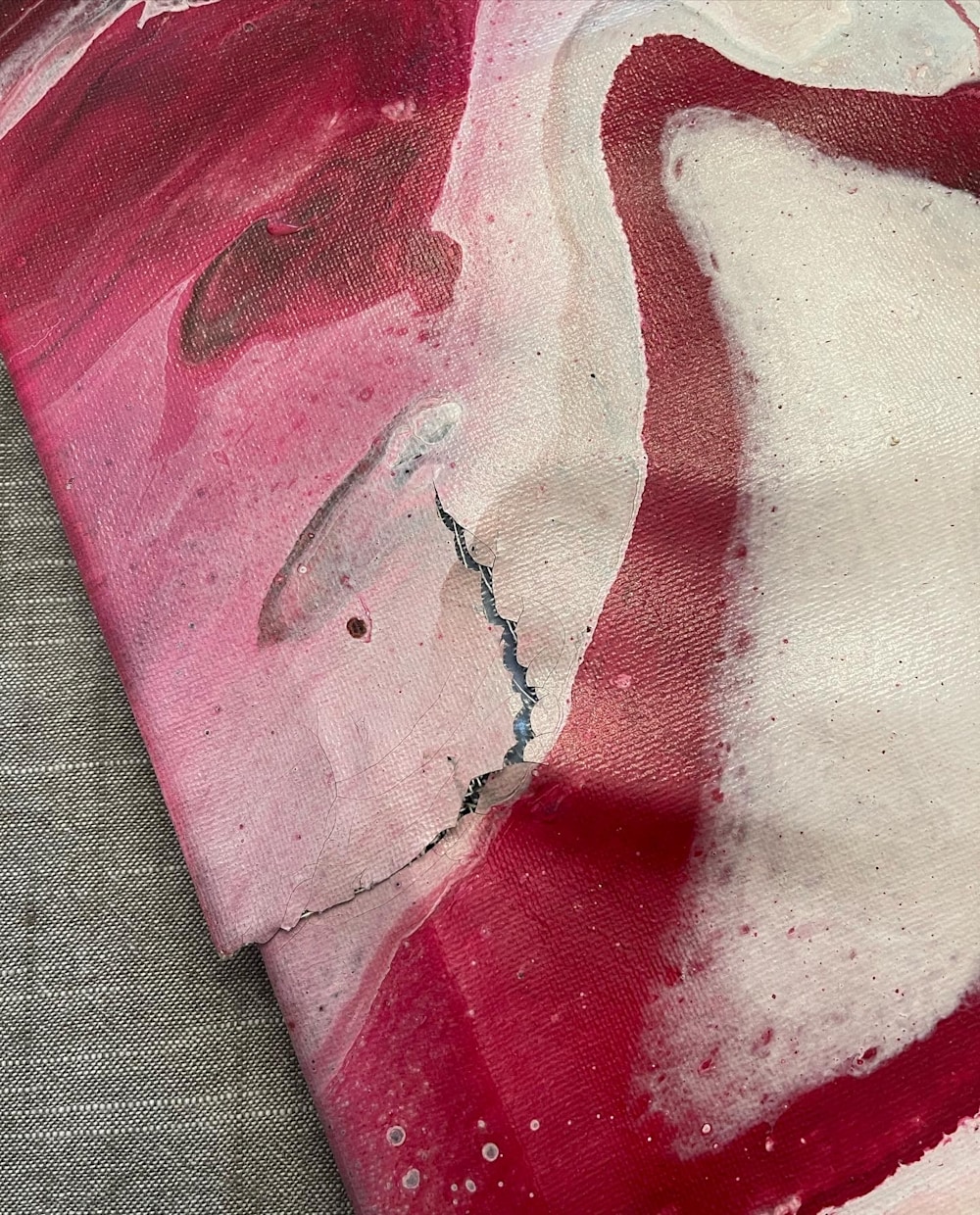 Sometimes when we recognize that something needs to change, we stall, avoid, procrastinate and tuck it away so that we don't have to face it. I realized that I was doing that with my life. Shortly after recognizing this, I decided to heal my own heart. Within a few short months, I left my job as an HR manager to become a full-time artist.
---
Donna contacted me about having "Heal My Heart" repaired at the end of last year. She shipped it back to me along with a treasured heirloom for good luck, and I found a local art restoration company to handle the repairs. It needed new stretcher bars, canvas bandaids, stitches, and some new, vibrant red paint— a process that left it made new - finally a healed heart. ❤️
There is a happy ending for this treasured piece like in the movie, Return To Me. Bundled in as much gentle bubble wrap as the piece could handle, I covered it up with the treasured heirloom, tucked in some prayers for safe traveling, and shipped it from NC to FL, where it arrived, safe and sound. 💜

Donna's beloved painting now hangs in her bedroom, where she can see it each day. A reminder of a healing heart. There's a great power in this painting that I don't fully understand - but I recognize that it's there. I believe that it finds its way to the right person when they're in need of healing and I'm grateful that it was returned to me once more before finding its forever home. 🏡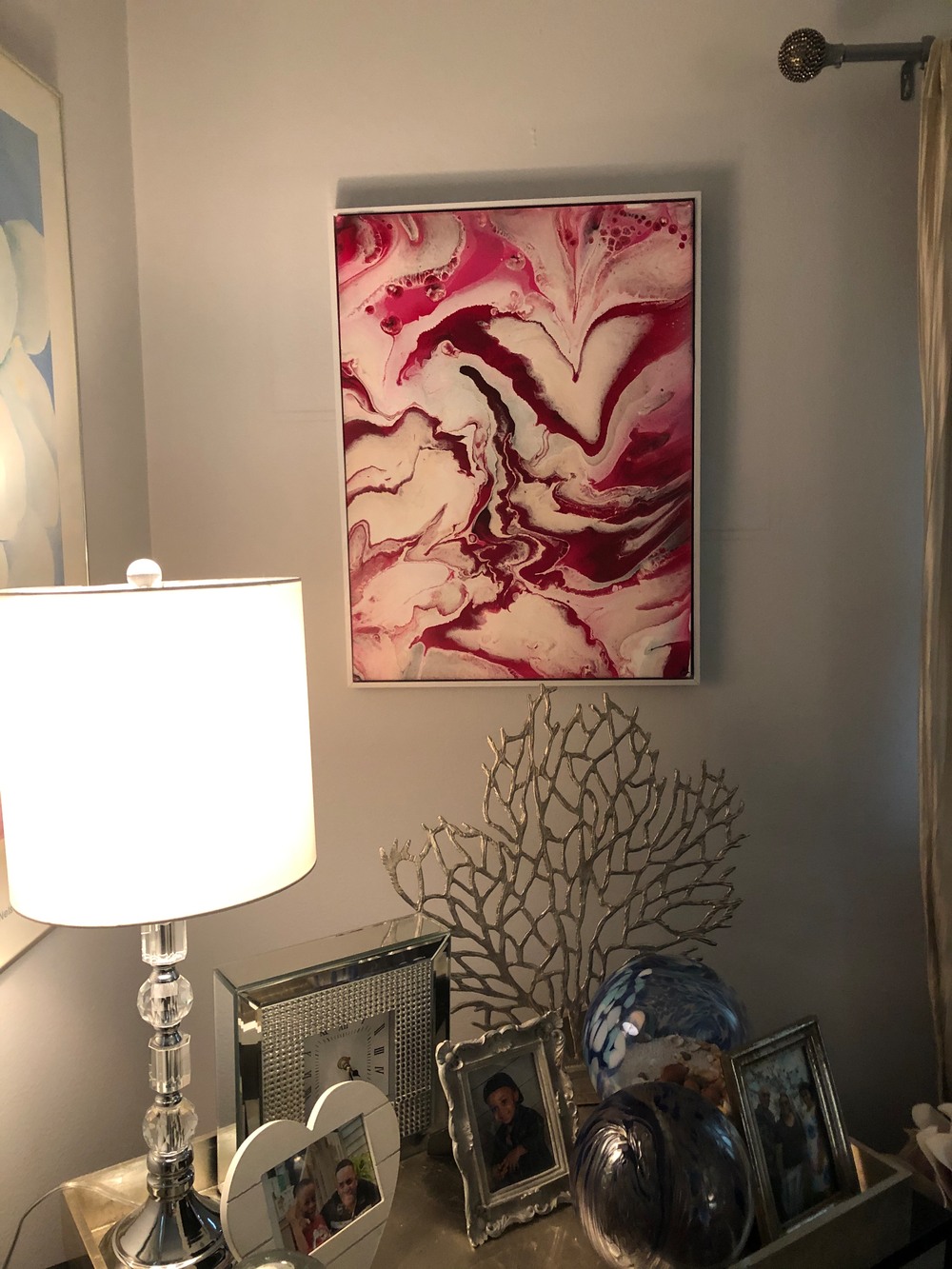 ---
"Sometimes good things fall apart so better things can fall together."
- Marilyn Monroe
---