Home is Where The Art Is - As Seen in Vanity Fair (Fall 2020)
Aug 31, 2020
Since the beginning of the year, I've been really trying to identify who I am as an artist, what it means to be an entrepreneur, and frankly, what it means to be a human in this ever-changing world. I don't quite have the words to describe everything that has gone on this year; all I know is that there have been really beautiful, remarkable, and unmistakable opportunities for us to be braver, bolder, more beautiful and kind, and more humble. There have also been some truly dark moments; that make us feel like we're in some kind of horror movie, on some kind of never-ending roller coaster. More to the matter, we've just been home. Spending more and more time at home.

As I've grown as an artist, I've been fortunate to have had opportunities to walk through a variety of doors that have shown up around me; many of which require investments of time, money, resources, and elbow grease. I've been learning what it means to be at home in myself; to be more honest, more courageous, bolder, and to take risks. I'm learning what it means to be at home as an artist; to delve deeper into what inspires me, what scares me, and how to show up as an authentic and prolific artist.

When I had the opportunity to diffuse my artwork globally, I couldn't resist it. To share my work in a global publication that represents the height of fashion, art, celebrity, and world news, is an absolute honor and treat.

So, without further ado, you can now view my work in Vanity Fair this coming September, October, November & December and find new intriguing artists to follow as well.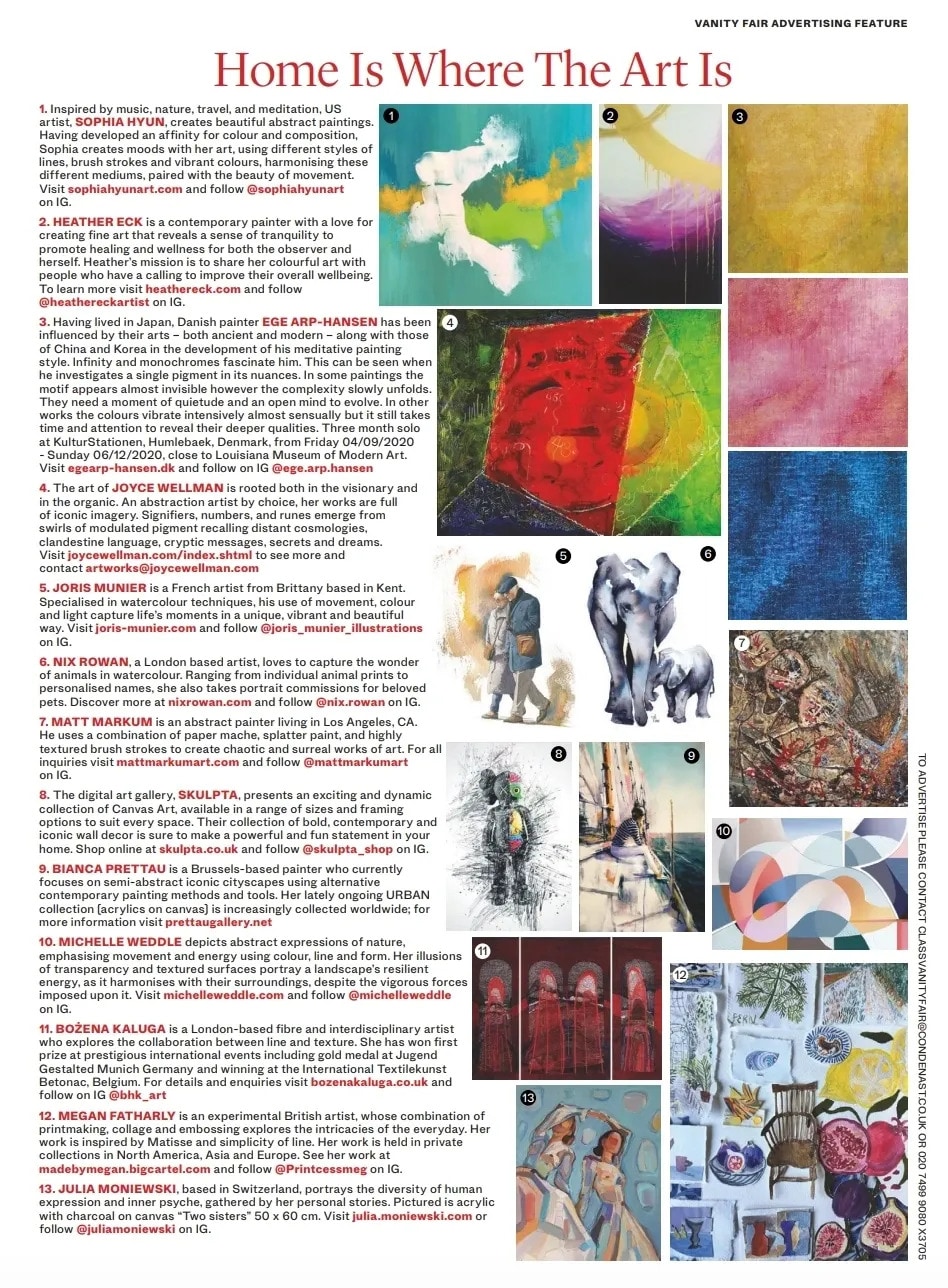 Fearless Days, Acrylic on Gallery Wrapped Canvas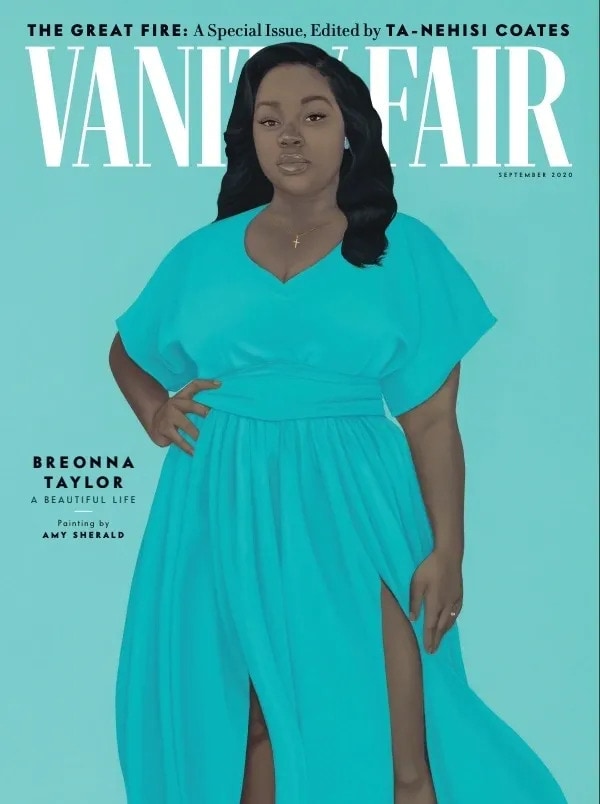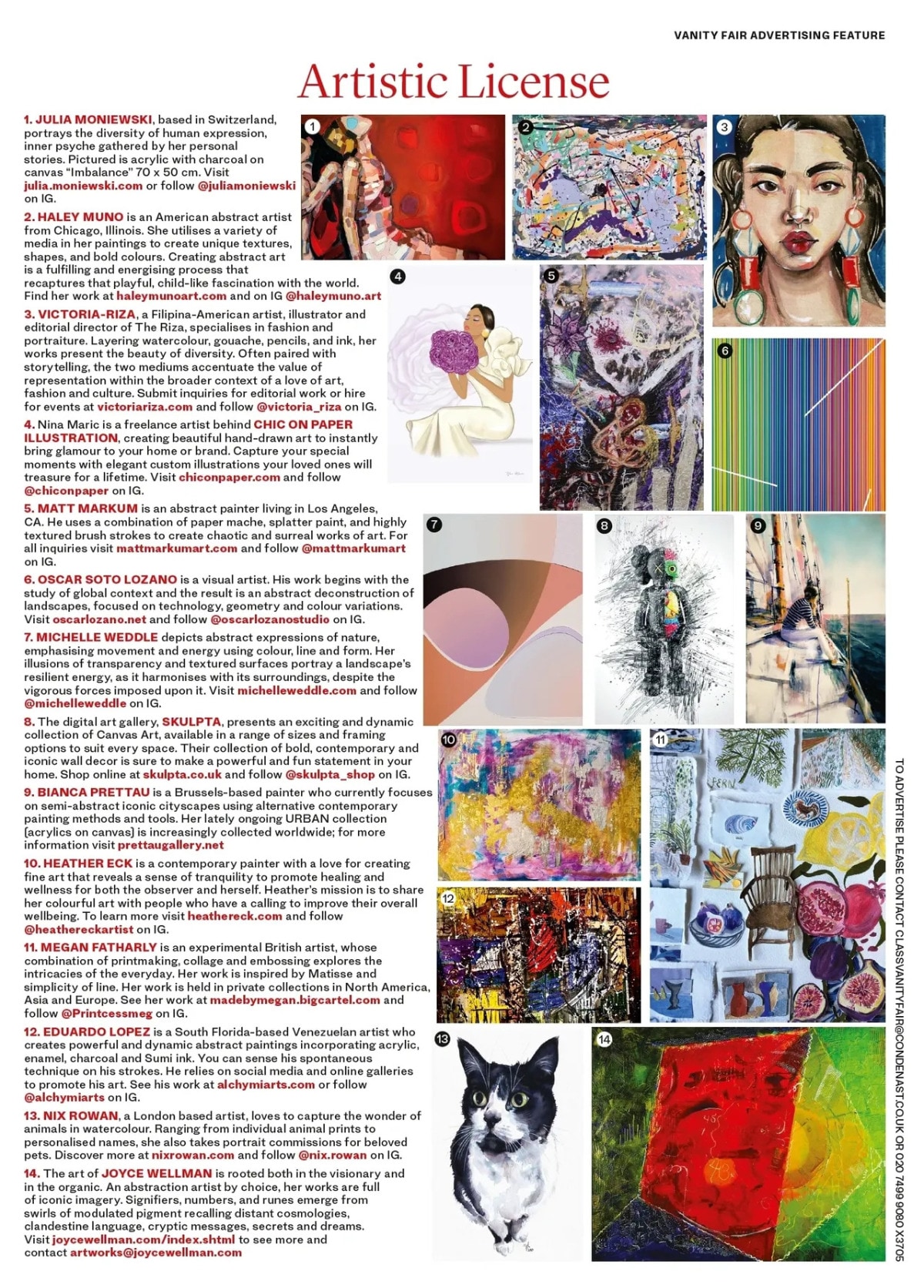 Hallelujah, 30x40 Acrylic and Gold Leaf, appearing in Vanity Fair