Limited Mini-Series - Prominent Women Artists
Jul 13, 2020
This past week I felt inspired to create mini textured abstracts. Working on a smaller canvas helps me visualize composition more effectively and I love miniature things. Always have.

I like creating art that people can relate to and that they can afford, so the mini-series has become a great way to help introduce art to collectors that are both affordable and fun!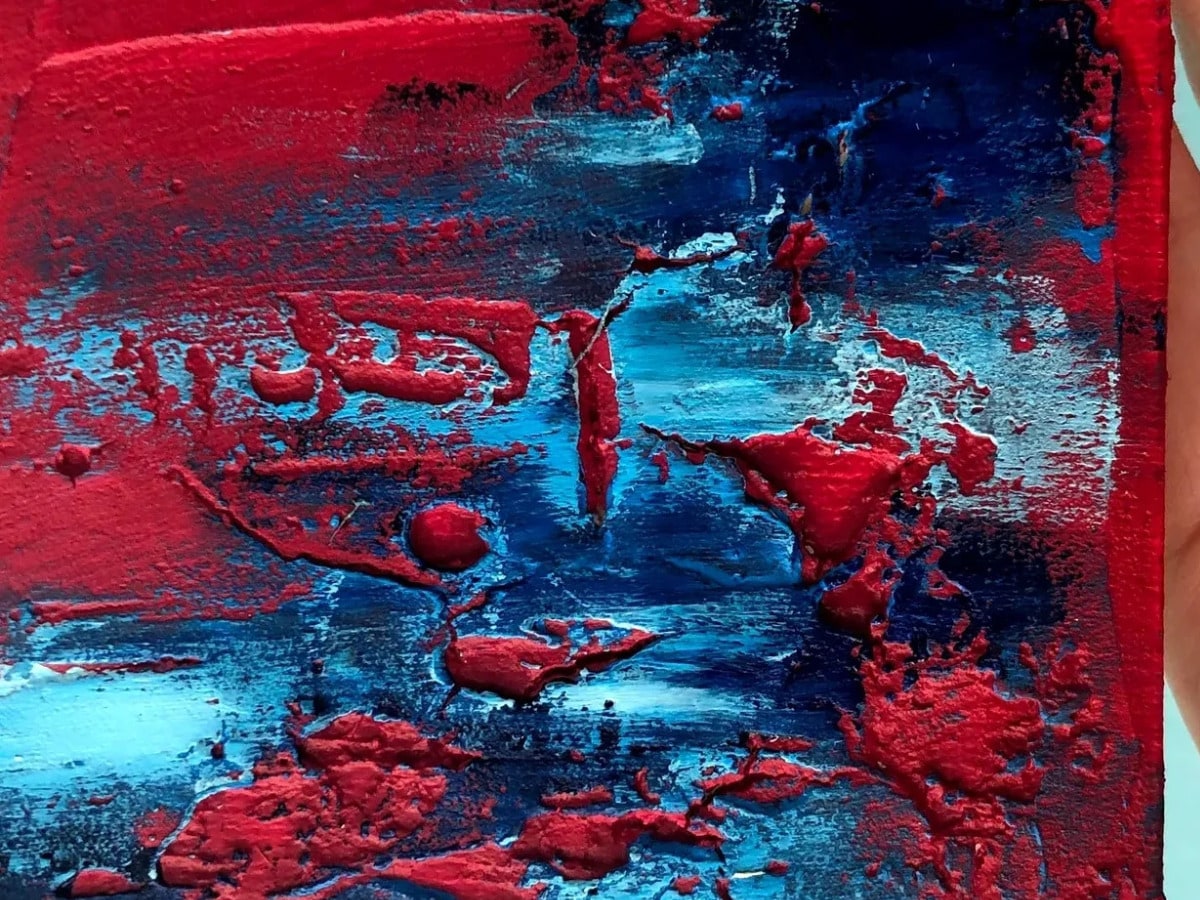 "Marina" 4x4 acrylic & mastic (SOLD)
Invigorated by a documentary about Marina Abramović, called "The Artist Is Present", which centered around her exhibition at MOMA of the same name, I felt inspired to paint mini textured canvases that embody the energy of prominent women artists. I chose 5 prominent artists:
1. Marina, representing Marina Abramović, is a Serbian conceptual and performance artist, philanthropist, and art filmmaker. Her work explores body art, endurance art and feminist art, the relationship between performer and audience, the limits of the body, and the possibilities of the mind. Her painting's colors reflected the energy of the body (red), intuition (deep blue) and truth (light blue).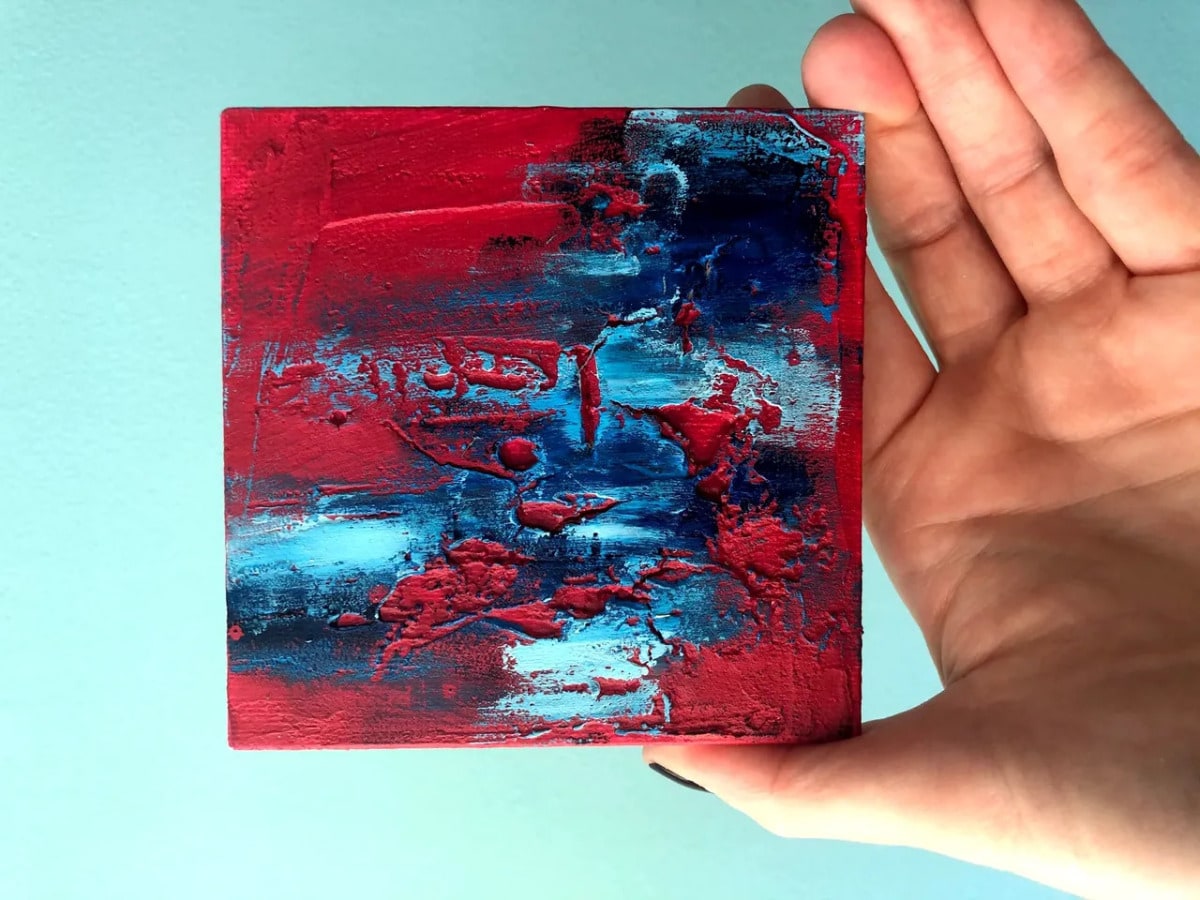 2. Georgia, representing the floral and feminine energies of Georgia O'Keeffe, a significant and influential American artist. By the mid-1920s, O'Keeffe was recognized as one of America's most important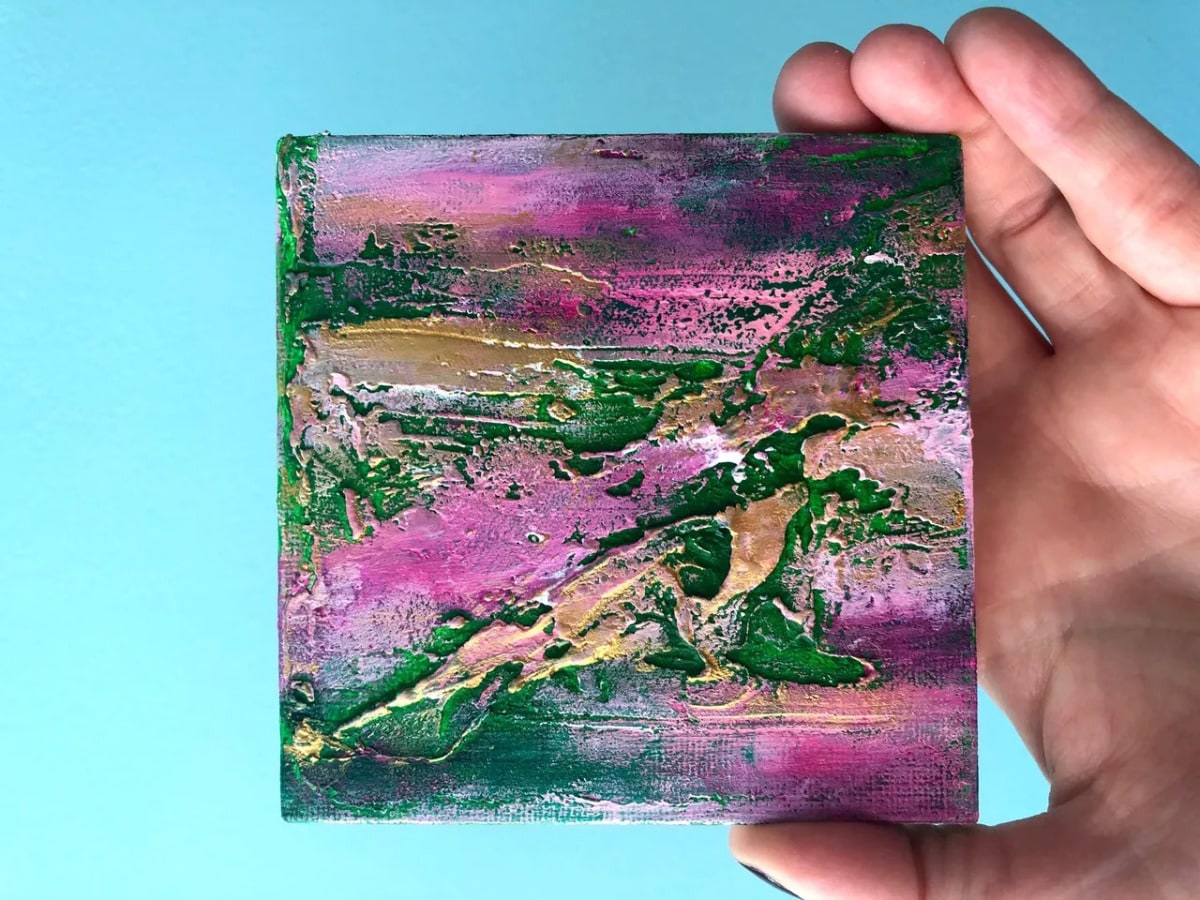 Georgia, 4x4 acrylic & mastic on canvas
and successful artists, known for her paintings of New York skyscrapers—an essentially American symbol of modernity—as well as her equally radical depictions of flowers.

3. Mickalene, representing the colorful and feminine energy of the work of Mickalene Thomas, this piece focuses on the color energies of love, truth, connection to God, abundance, and sensuality. Inspired by her mother's charisma, she started thinking about women like her and celebrating black femininity and sexuality in a different way by claiming the space that seemed to be voided for a while. Incredible.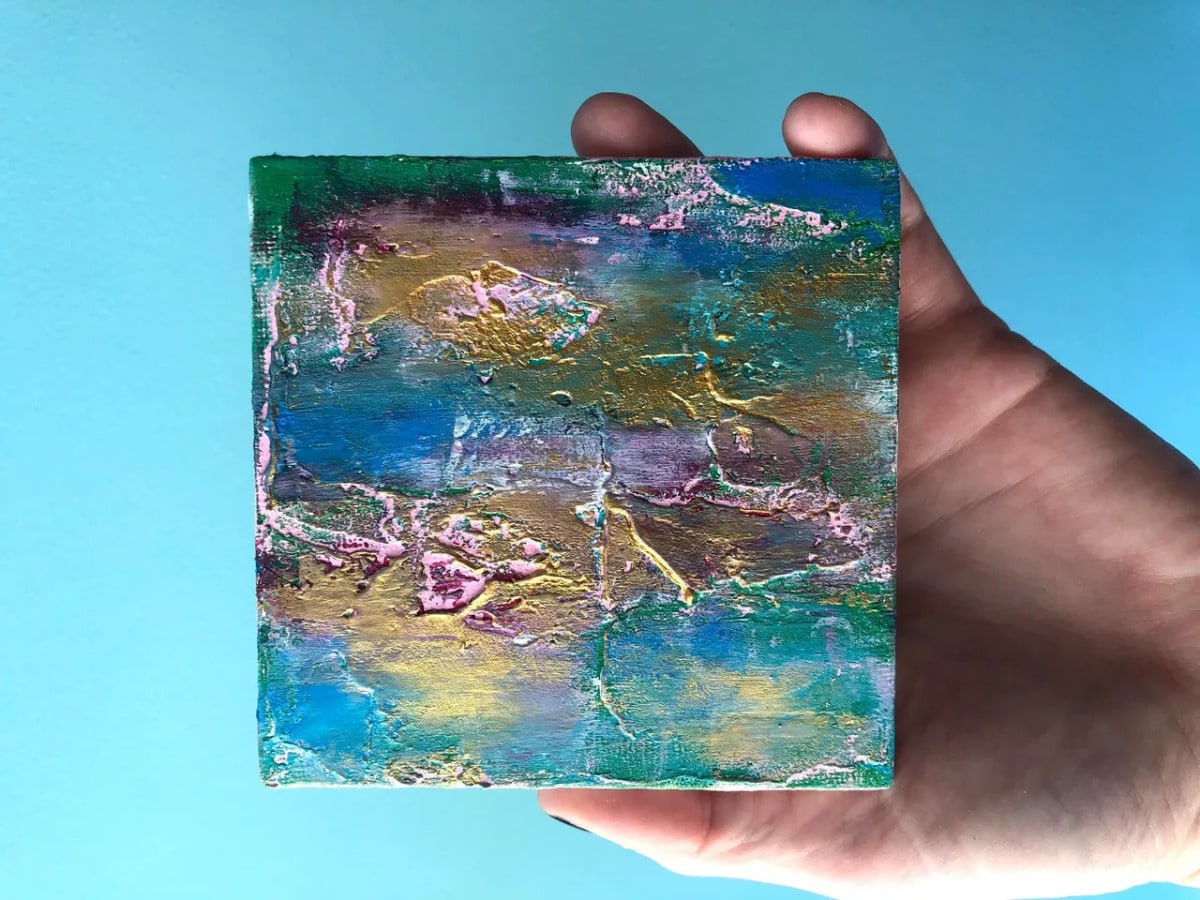 Mickalene, 4x4 acrylic & mastic on canvas
4. Adrian, representing Adrian Piper, an American conceptual artist, and philosopher. Her work addresses professional ostracism, otherness, racial passing, and racism by using various media to provoke self-analysis. Her most inspiring piece to me is called Catalysis III (1970), whereas "In an early series of performances, Piper stepped onto the streets of New York in abstract costumes, in which she wore a shirt covered in white paint with a sign marked "Wet Paint," and moved around the city, including shopping at Macy's." Learn more about her through this exhibit at MOMA and also through her website.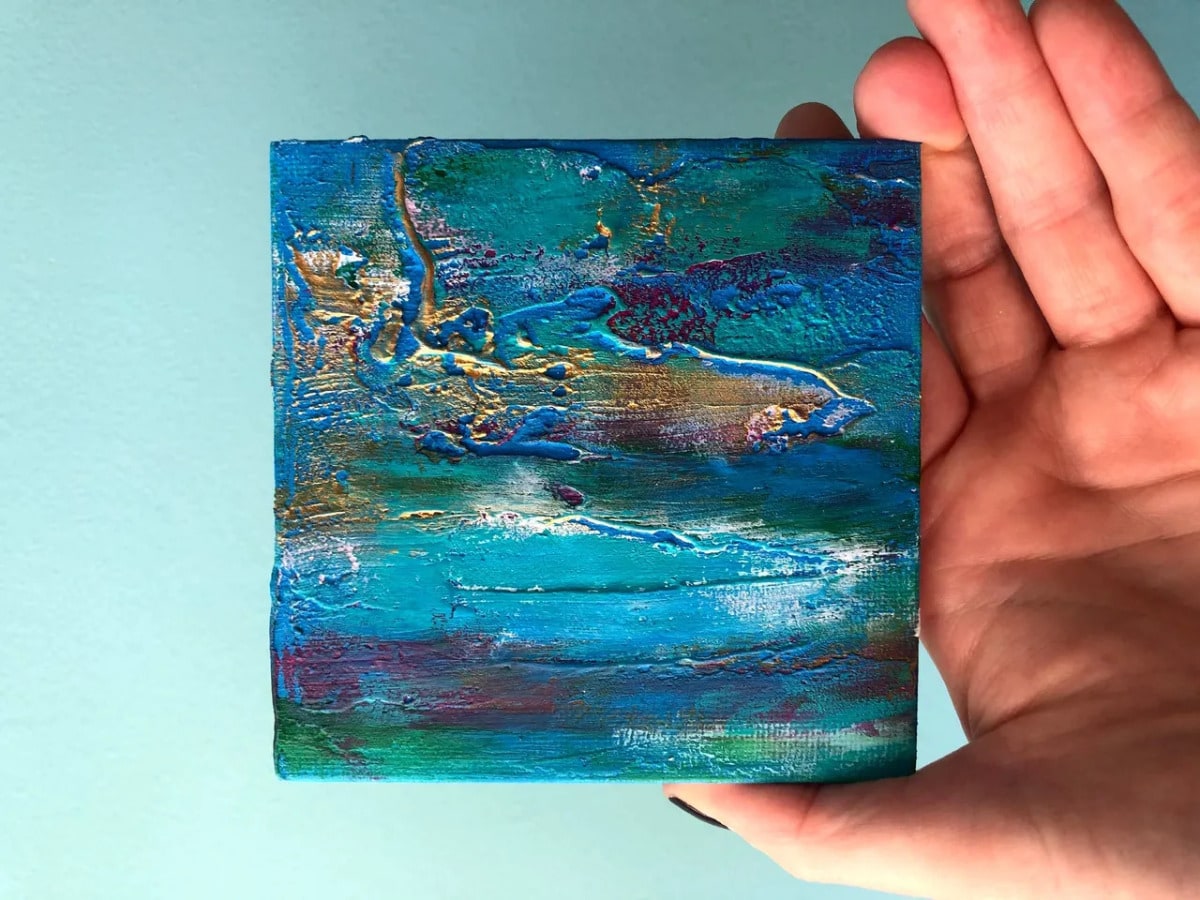 Adrian, 4x4 acrylic & mastic on canvas
5. Frida, representing the great Frida Kahlo, I felt it would be remiss to leave her out of this initial series. Again, after viewing her work at the NC Museum of Art, I felt inspired to explore the rich and vibrant colors of her work, much of which centered on her intense self-portraits. She was not afraid to take a long deep look within to create her work, which leaves me with the feeling of wanting to do the same.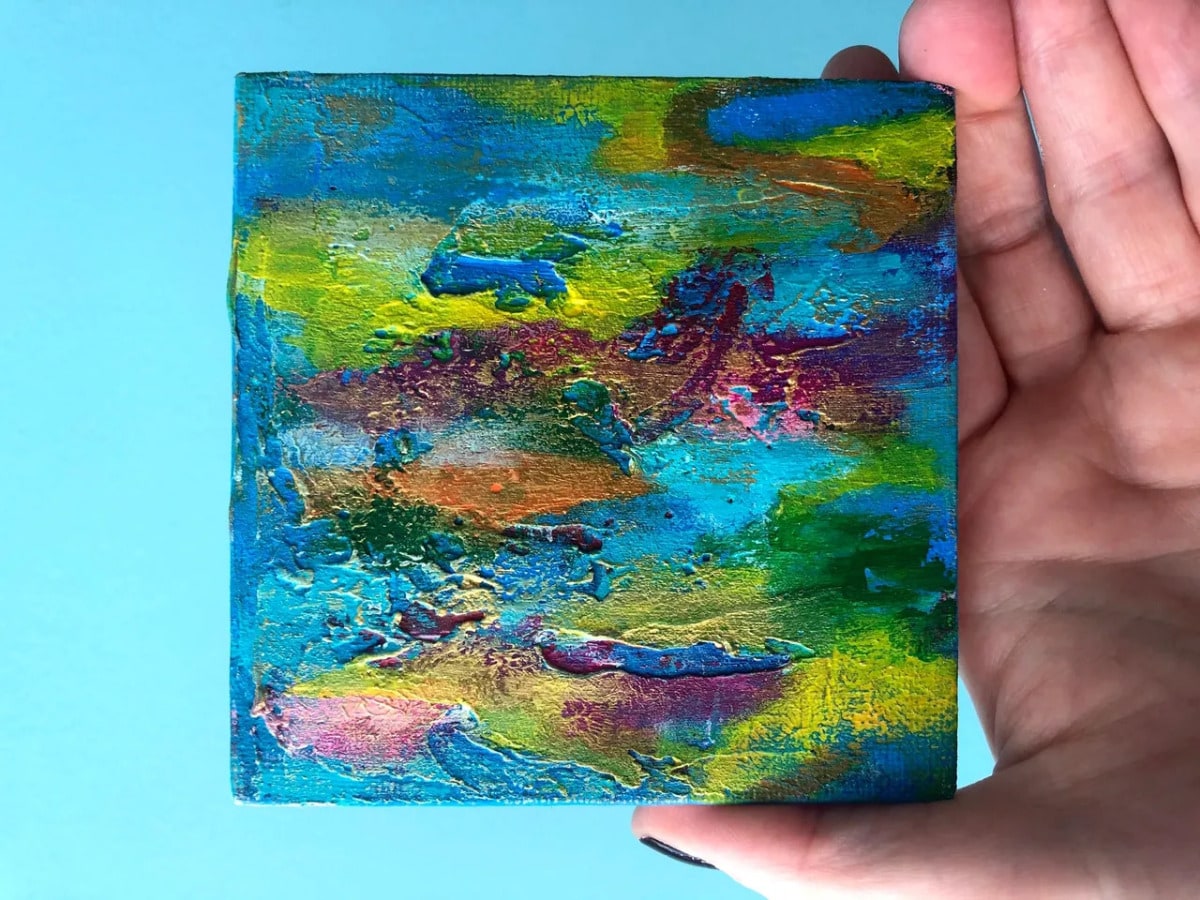 Frida, 4x4 acrylic & mastic on canvas
Not only did I want to honor and support women artists, but I wanted to leverage the sale of these pieces to give back to the artist community who has supported me. The Visual Arts Exchange of Raleigh has supported countless artists through their NC Artists Relief Fund, especially during COVID. At the start of quarantine when my shows and sales were canceled and postponed, I too benefited from their support and feel it's only responsible to share that back with them. 50% of profits from each of these pieces will be donated back to VAE.
Shop the limited mini-series here.