Past The Breakers
Jun 12, 2020
The beach has always been a favorite place for me. While I don't actually like getting into the water to swim (I prefer the calm clear waters of a pool), I enjoy the healing energy of the beach experience; the salty air, the exfoliating and grounding sand, the sound of the ocean waves crashing on the shore.

When I was offered an opportunity to bring that energy to painting for a special family and their beach oasis, I couldn't wait. Music inspires much of my work and I tend to listen to the same set of songs when I paint. Garth Stevenson, Blue October, and a special playlist of high energy, spiritual songs. But this time, a song kept repeating for me while I meditated on and painted this piece. Santa Monica, by Everclear.
"We can live beside the ocean, leave the fires behind. Swim out past the breakers, watch the world die."
I began to interpret these lyrics as a reflection on having gone through a trying experience and coming out stronger on the other end. "Watching the world die" doesn't mean the actual death of the world or people, but to me, it more so means the death of what used to be; choosing a new way of being, of living and of loving.

This abstract beach portrait is a reflection of deep love, strength, and resiliency. It balances, grounds, and supports truth, intuition, the triumph of the spirit, and the tenacity of the human experience.

I am so grateful for the opportunity to have created this piece for a beautiful family. View more pictures of this piece in my Portfolio under "Truth".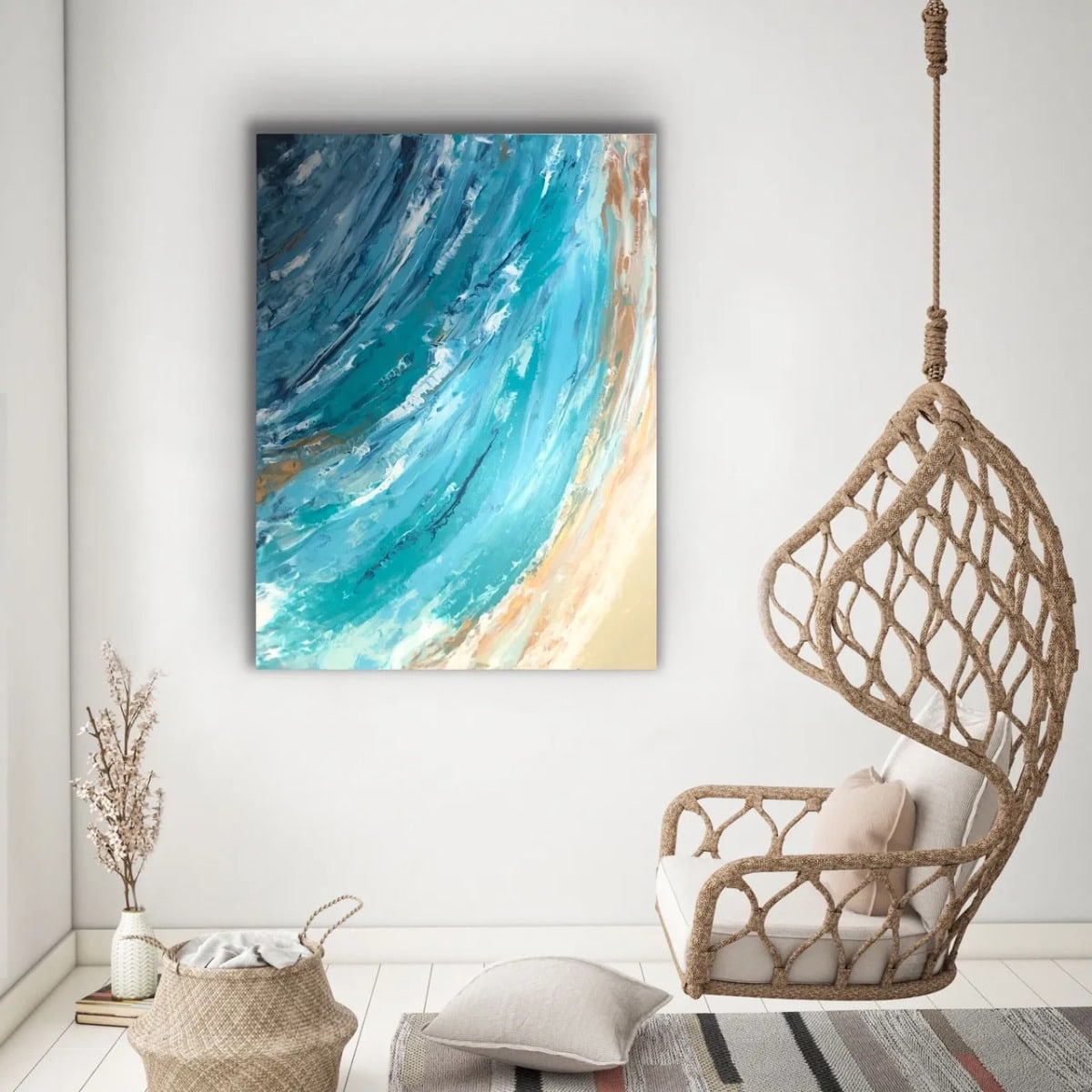 Past the Beakers, 36x48 Acrylic on Gallery Wrapped Canvas - SOLD