Siblings & Synchronicities
Mar 21, 2020
If you've been following me for a while now, you're likely familiar with "Studio dog " aka Rudy. Rudy was adopted a few days before Christmas 2018 from Peak Lab Rescue, a pet adoption & rescue agency. He came from a litter of puppies that were all named after the Reindeer, you know Dasher, Dancer, Prancer, etc. We adopted a small but sturdy pup named Rudolph, and since it was so close to Christmas, we decided the name should stick. But we're a casual family, so we call him by his nickname, Rudy.
The adorable litter of puppies had much to offer, and we were trying to decide between Dasher, Vixen, or Rudolph. Timing never worked out to meet the other pups, and the universe has a way of getting you where you need to be. The moment we laid eyes on the sweet but healthy Rudolph, we were in love. A lab mix pup, he turned our world completely upside down in the right way.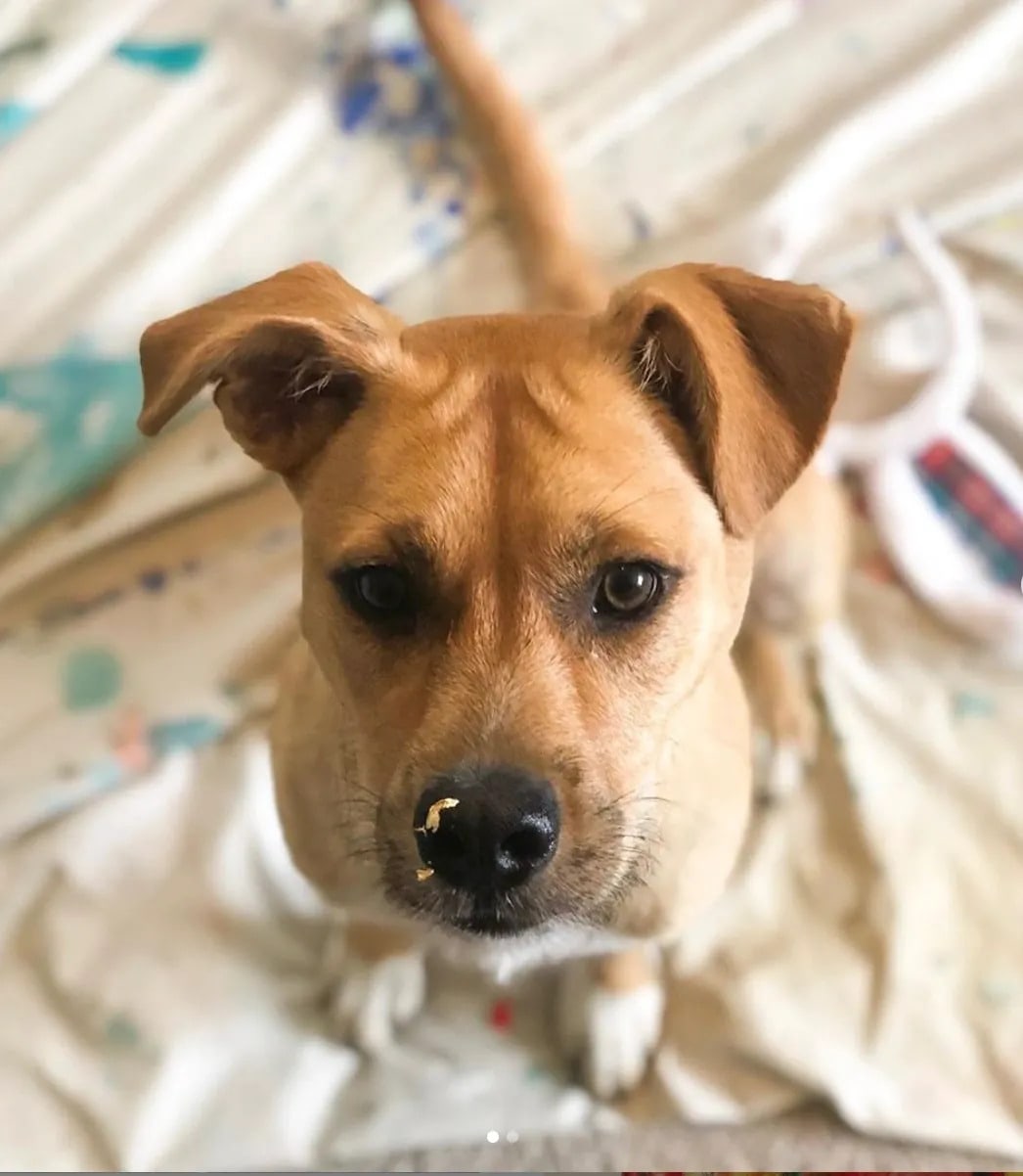 Rudy, The Studio Dog
Months later, as I was scrolling Facebook, I noticed that Peak Lab Rescue was being granted $50,000 from PetCoFoundation.Drew Pescaro, a young man from Apex, NC, had adopted a sweet pup named Lilly and submitted an essay about how choosing a pet changed their lives. You see, Drew credits Lilly's love and support for his recovery after he was shot during a mass shooting at UNCC. The moment I saw Lilly's picture, I knew she looked familiar. A day or so later, I received a message from Rudy's foster parents confirming that Lilly was Rudy's littermate. A sibling and a synchronicity.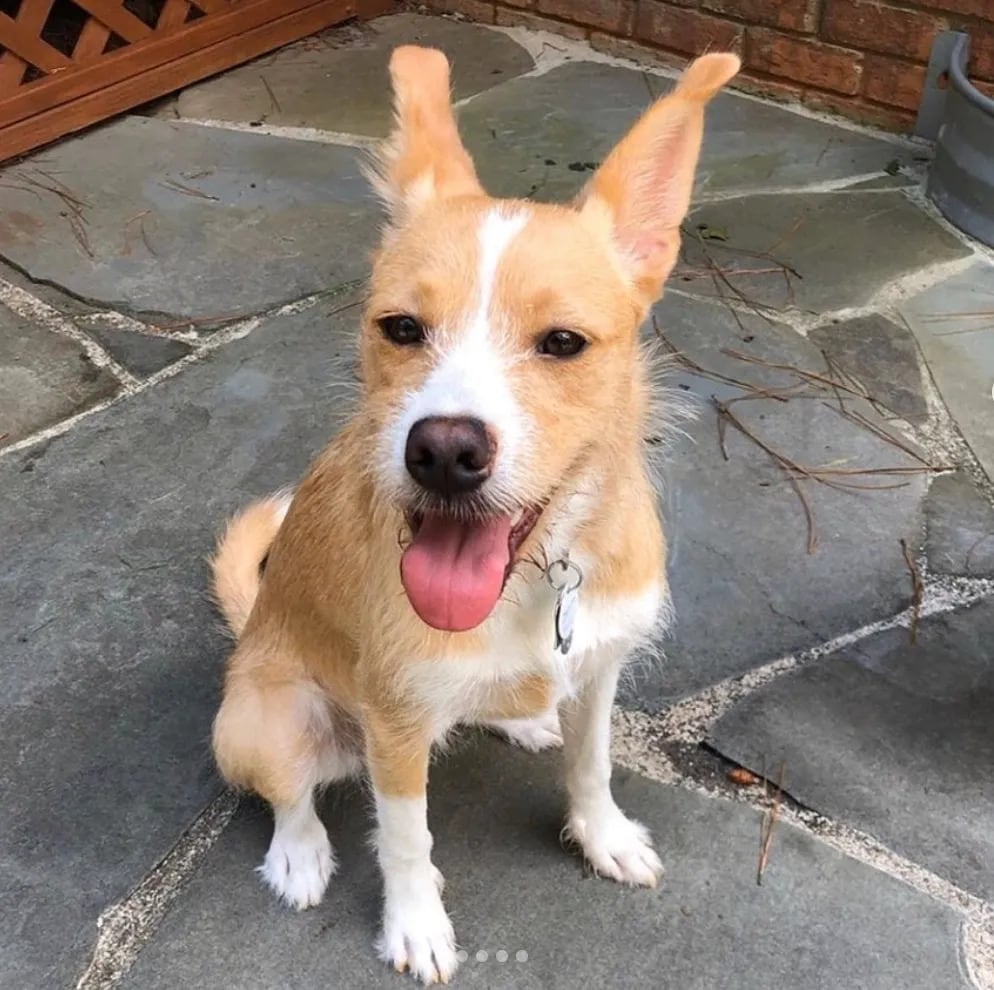 Immediately I felt that offering a painting to Drew and Lilly was something I needed to do. A few months later, as I began the Pet Energy Series I thought this was the perfect way to capture the essence and energy of the love and bond these two shares. This story for me, affirms my belief that we are all connected; we are one. Just as our family has experienced the love and support of an amazing dog, Drew and Lilly needed one another for the same reason. I'm grateful for the opportunity to connect with Drew & Lilly and for the energetic connection that we all share.
'Lioness', an 11x14 alcohol ink on yupo paper, is a piece that I painted for Drew and Lilly to share.

The name lioness, came to me while painting the piece; but the painting itself resembles a lion.

A Lioness is a fierce and tender. She embodies strength, love, passion, and beauty. She commands attention, protects her young and stands as a symbol of vitality, force, and fervor for her Lion.

This piece to me represents the healing energy that Lilly and Drew share. Grateful for the opportunity to create this in love for them.